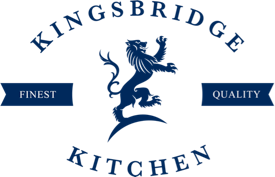 At Kingsbridge Private Hospital, we understand the health benefits of good food which is why we use only locally sourced products to create our meals
We have a restaurant within Kingsbridge North West Hospital, with breakfast, lunch and dinners available for purchase. There is also a snack menu where you are welcome to order sandwiches, wraps and toasties. Opening times are 8:30am – 5pm
Eating Your Way Back to Health
Fresh and Healthy
Fresh, healthy food is full of vitamins and nutrition. These are vital in contributing to a return to full health following any treatment or surgery.

Our meals contain no processed foods because we know that they lack the goodness of fresh food and contain unnecessary additives. Above all, we pride ourselves on the quality of our food and we appreciate any feedback you have regarding the meals served at Kingsbridge Private Hospital.
Passionate about food
Our dedicated catering team come from a fine dining background, so they know good food when they see it. Ensuring that our patients have tasty, healthy food is very important to us. We use only local suppliers who produce fish, bread, vegetables and jams on a small scale to ensure we always receive quality produce.



It's all about the personal touch
At Kingsbridge Private Hospital, we believe that the personal touch makes all the difference to our patients stay at our hospital. Our catering team personally deliver each of freshly prepared meals and you can be assured that your loved ones will be looked after with snacks and refreshments on request. We aim to ensure that no attention to detail is overlooked to ensure your experience with us a positive and relaxing one.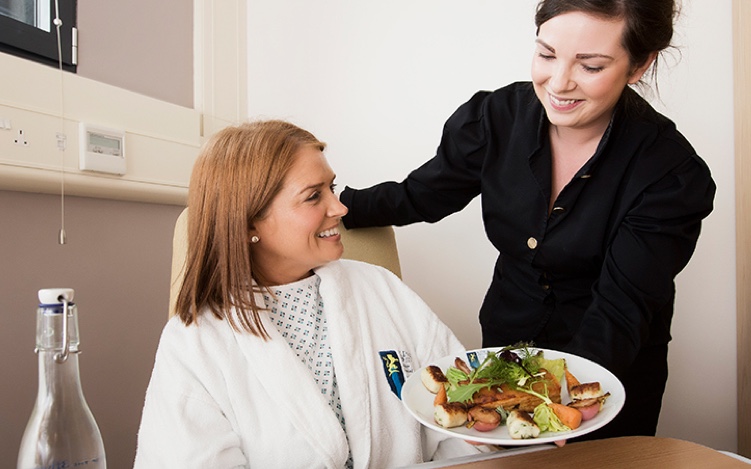 Please advise nursing staff if you have any special dietary needs. Meals are provided at the following times:
| | |
| --- | --- |
| Breakfast | 8.00am - 8.30am |
| Lunch | 12.00pm - 12.30pm |
| Evening Meal | 5.00pm - 5.30pm |
| Supper | 8.30pm - 9.30pm |
The hospital can also provide visitors with refreshments at the above times. A menu is available on request. The hospital does not have a shop facility. However, a vending machine is available for snacks. There is also a wide range of restaurants and shops within walking distance of the hospital.