Skin Cancer 
Skin cancer is one of the most common cancers in the world. It is known as Melanoma and is mainly caused by exposure to light from the sun. It may present as a change in existing moles or freckles, however it can also be characterized by a change to an ordinary patch of skin.
Melanoma can usually be treated with surgery if it's found early. If it has spread, you may need other treatments, such as radiotherapy.
You cannot always prevent melanoma, but you can reduce your chances of getting it by taking care not to get sunburned.
Symptoms of Skin Cancer
There are certain things to be conscious of in relation to skin changes and if you are concerned, should always seek the opinion of a medical professional. Things like mole borders becoming irregular in shape, uneven coloration of moles including darker patches and existing moles becoming asymmetrical in shape. It is important to catch any skin changes early, often it may be nothing but if it does result in a skin cancer diagnosis, successful treatment relies on early detection.

These pictures show some of the things to look out for in melanoma skin cancer.
Please be aware that not all skin cancers look like this, these pictures are just examples and are not to scale.

Symmetry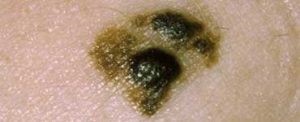 The two sides don't look the same.
Border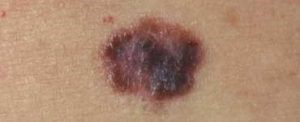 Irregular border - edges may be blurred or jagged.

Colour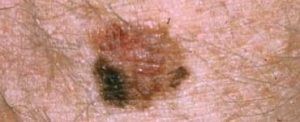 Uneven colour, with more than one shade.

Size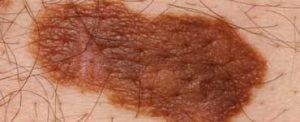 Large size - usually at least the size of the end of a pencil.

Apart from Melanomas there are several other major categories of skin cancer, including Basal Cell carcinomas and Squamous Cell carcinomas which will present differently to the images above.
It's important to be aware that there are other types of skin cancer too with different signs and presentations. These include:
A new growth or sore that doesn't heal
A spot, mole or sore that itches or hurts
A mole or growth that bleeds, crusts or scabs
How can I access Kingsbridge Cancer Diagnostics Clinic and what is the pathway? 
Accessing Kingsbridge Diagnostics Clinic couldn't be easier. Our step by step guide below explains the pathway from initial point of contact to an onward referral if required: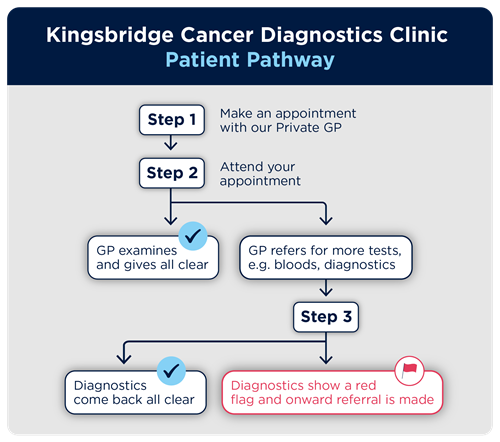 Why Use Our Cancer Diagnostics Clinic? 
30 minute appointment with our GP
Onsite access to over 400 consultant specialties 
Rapid access to MRI, CT, X-Ray, Endoscopy and Ultrasound
Scans and diagnostics may be covered by private health insurance
Our GP's and Consultants follow the approved NICE guidelines when making any diagnosis
Don't wait or suffer in silence. If you would like to make an appointment to discuss any of the above with one of our GPs or Consultant Specialists in this area please follow the options below.
Please note our cancer diagnostic service initially requires a GP appointment and this is priced at £149 for a 30 minute face to face appointment. Should you be referred for additional tests, screening or scans then additional costs will be incurred.  You will be advised of these costs prior to any further appointments being made.
*Please note that Surgery and Treatment Prices are for guidance only. Prices may be subject to change and will be dependent on the procedure recommended by your Consultant.
If you would like to book an appointment or require further information on the available options, please do not hesitate to contact our private patient booking team via our online enquiry form.

Alternatively, email Kingsbridge Cosmetic Clinic