Plant Sale in aid of NICHS at the Kings Hall Life Sciences and Wellbeing Park
21st, Mar 2023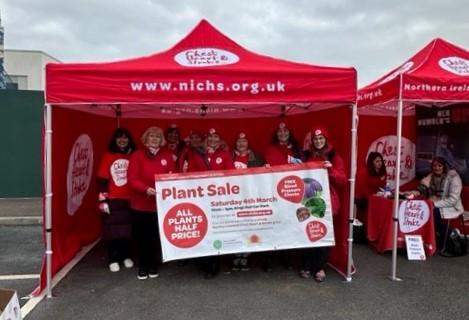 The Kingsbridge Foundation supplied gloves for volunteers and donated £1000 to support the Northern Ireland Chest Heart & Stroke's (NICHS) plant sale which took place on Saturday 4th March.
More than £7,000 worth of shrubs, ornamental grasses and herbaceous plants were sold in aid of NICHS and the plants were donated by the Kings Hall Health and Wellbeing Park.
On the day, NICHS also offered attendees a free blood pressure check. These checks proved very popular with queues being seen at the tent for the duration of the morning.
The plants were sold at around half of their retail price with all proceeds going to NICHS with customers potting their own plants using the compost and pots provided. Marcus Chambers from Mourne Landscapes kindly donated the pots, bulbs and helped to organise the event and Gavin Saunders from New Leaf Compost who donated the peat free compost.
Regina Cox, Community Fundraising Manager at Northern Ireland Chest Heart & Stroke said: "We're very grateful to King's Hall Commercial for donating these wonderful plants to us. Today, there are over 335,000 people living with a chest, heart or stroke condition in Northern Ireland - that's one in five of the population.
Almost 90% of NICHS's care and prevention services and research projects are funded exclusively by donations, so the money raised through the plant sale are vital for our charity and what we can achieve. The funds raised will enable us to continue to help the local community and provide life-changing services for people living with chest, heart and stroke conditions and their families."
The plant sale was very successful and a good time was had by all on the morning and £4,694.20 was raised for this amazing cause.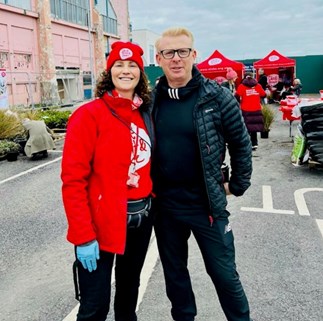 Pictured: Regina Cox, NICHS and Marcus Chambers, Mourne Landscapes.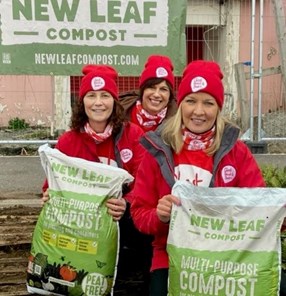 Pictured left to right: Regina Cox (NICHS), Maureen Johnston (volunteer) and Amanda Burrows.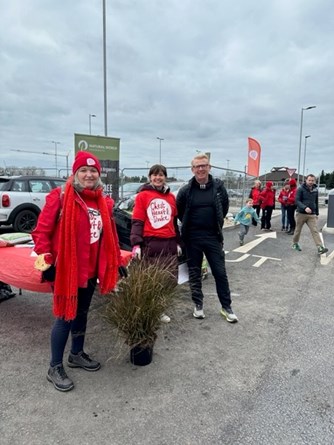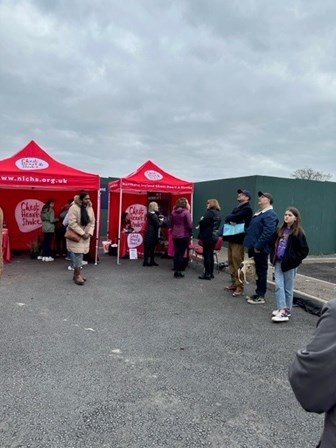 ---
Next article