Pedal the Periphery Fundraiser for NIPANC
30th, May 2023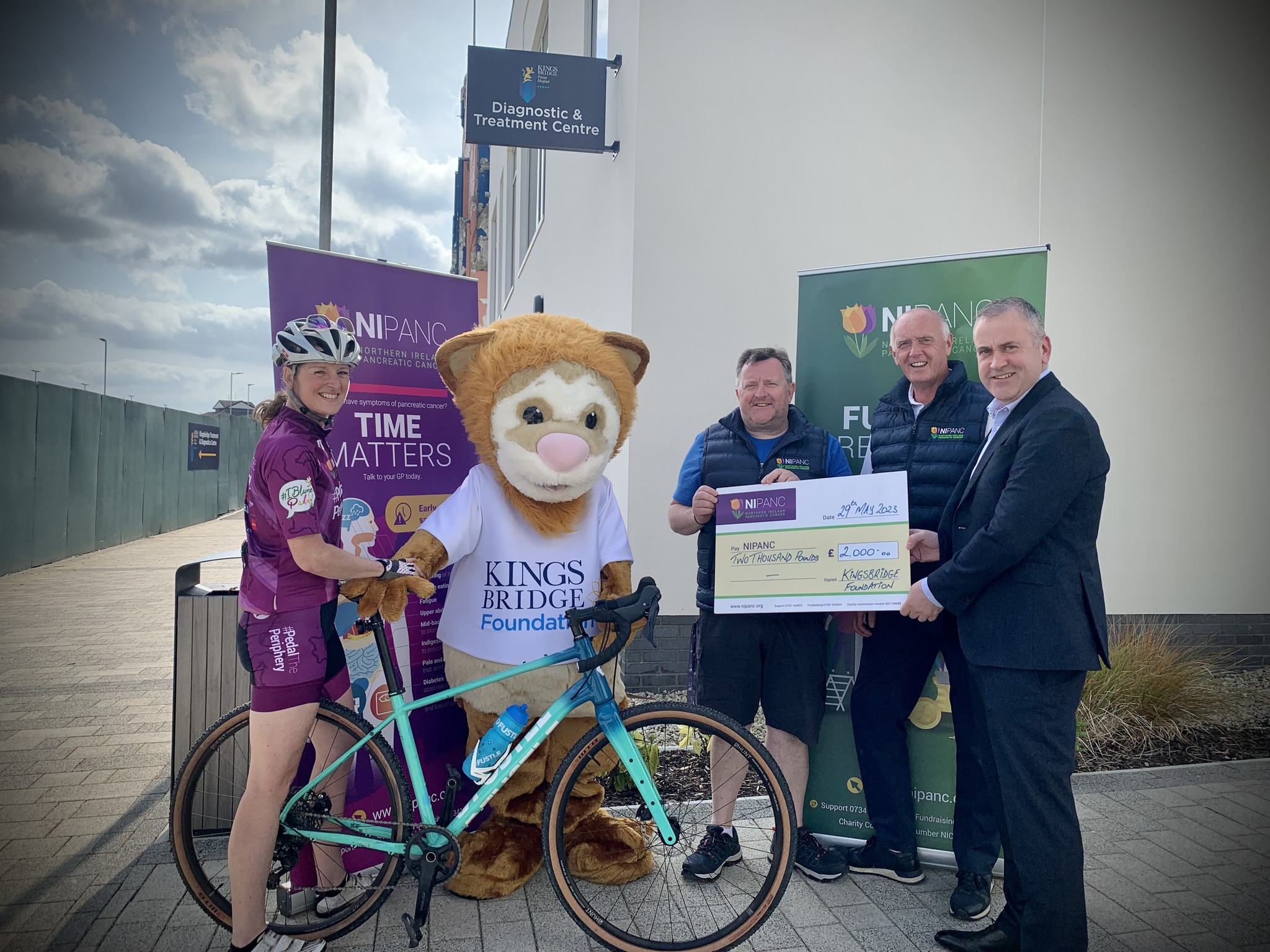 The Kingsbridge Foundation are delighted to be sponsoring the ninth stage of Andrea Harrower and Cathy Booth's Pedal the Periphery cycling fundraiser for NIPANC.
The ninth stage, sponsored by our Kingsbridge Foundation will see Andrea Harrower and Cathy Booth cycle from Augher to Enniskillen.
Commencing on the 9th June, the two sisters will begin their cycling challenge. Cycling 480 miles around the whole of Northern Ireland in just 48 hours.
Dr Martin Shields, Medical Director at Kingsbridge Healthcare Group and Chair of the Kingsbridge Foundation was delighted to be able to support Andrea and Cathy's mission to 'Pedal the Periphery' raising funds and public awareness for pancreatic cancer.
"The Kingsbridge Foundation is all about supporting local charitable organisations like NIPANC who are working tirelessly in the areas of health and wellbeing to promote cancer awareness. Unfortunately, we know only too well, through the work we do here at the Kingsbridge Diagnostic and Treatment Centre based at the King's Hall complex, that pancreatic cancer is often referred to as a 'Silent Killer' and unless we recognise the symptoms of the disease and seek urgent early diagnosis and treatment then it can often go unnoticed and go on to take the lives of many.
Pedal the Periphery is a fantastic example of how two sisters like Andrea and Cathy are using pedal power to cycle round NI to raise much needed funds for NIPANC in memory of their loved ones and friends. It is such a privilege to be with them now and wish them well before they start on their journey non-stop cycling for 480 miles! We hope they get round safely, and we urge everyone to dig deep for such a worthy cause". - Dr Martin Shields
Pictured: Cathy Booth, NIPANC Board Member and leading Consultant General and Hepatobiliary Surgeon Mark Taylor, NIPANC Chairperson Ivan McMinn MBE and Dr Martin Shields.
To show your support for the Pedal the Periphery fundraiser, please click here. 
---
Next article