Kingsbridge Foundation
02nd, Jun 2022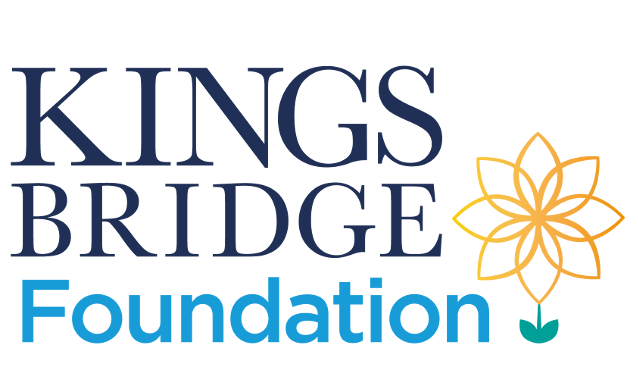 The Kingsbridge Healthcare Group is delighted to announce the launch of a new charitable arm of the Group - the Kingsbridge Foundation. The Foundation hopes to raise money for the community through charitable work, fundraising and local initiatives.
How will the Foundation be funded? 
The Group has made an initial contribution of £50,000 to get the fund started. The Community Fund NI have contributed an additional £5,000. Proceeds from our car park at the King's Hall will also be donated to the fund.
Kingsbridge Healthcare Group is committed to further donations to the fund on an ongoing basis and it is hoped the fund will also be supplemented by fund-raising events organised by staff.
What is the purpose of the foundation?
To raise funds for local charities and focus on any particular causes which warrant a "helping hand"
To use as a platform to demonstrate the Groups role in the community as a leading company which cares for local needs and wishes to play its full part in addressing those needs.
To use the Foundation to channel and centralise the many requests it receives  daily for charitable donations
To create a lasting 'Legacy' 10 years on from opening our first private hospital; thus continue its over-riding ethos of "care" being at the centre of everything we do.
Will it be focusing on helping organisations?
Each year we will work with the Community Foundation NI to choose certain charities and community initiatives to support; including those initiatives proposed by the Advisory Board.
No funds will be allocated without the consent of the Advisory Board, who will have overarching authority on deciding where funds go. Recipients of the funds from our foundation will be vetted by the Community Fund NI to ensure proper governance is in place. Funding is NOT ring-fenced specifically to healthcare causes which gives the Advisory Board a broader scope of good causes to support.
Because the governance framework needs to be tight; funds from the Foundation are not permitted to go to individuals per se; unless channelled via a Charity
How can I get involved?
To find out further information please contact charity@kingsbridgehealthcaregroup.com
You can make a donation to the Foundation via our Just Giving Page
Alternatively you can make a bank transfer as per details below
Reference: "Kingsbridge Foundation"
Account Name: Community Foundation for Donations
Bank Name: First Trust Bank
Sort Code: 93 86 00
Account Number: 3948 0761
IBAN: GB59 FTBK 9386 0039 4807 61
BIC: FTBK GB2B
Who have we helped?
As of July 2023, the Kingsbridge Foundation has assigned £342,000 and of which £219,000 has been donated to local charitable causes across Northern Ireland including: 
£50,000 was donated to Bringing Hope NI
The installation of a defib in the Ulster Aviation Society
The contribution of £5,000 across the next 5 years to Positive Life

- a charity which helps HIV patients in Belfast and L/Derry

A donation of £1,000 to Fabian Menkenhagen, Chef at Kingsbridge Belfast who completed a Sky Dive in May in aid of Leukaemia & Lymphoma NW, raising an overall total of £6,500
£29,000 of funding was awarded to 5 organisations, supporting work in the areas of health and well-being - LIPS, Mindskills both received £10,000 each and Enquine Enrichment CIC, TAHMI and Streetbeat all received £3,000 each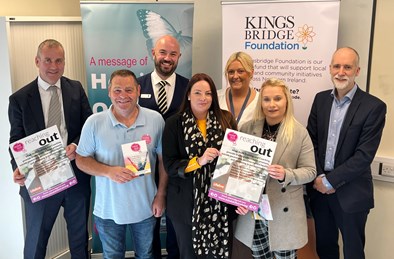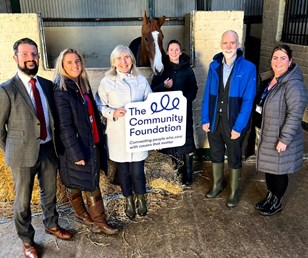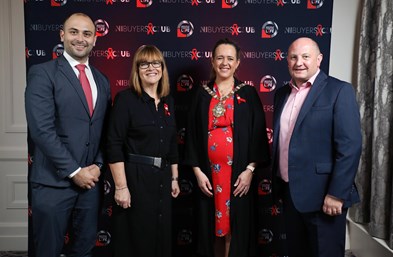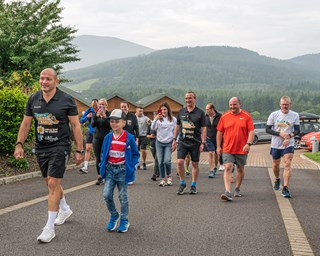 Local Events & Fundraisers
On Sunday 1st May 2022 staff from across the Kingsbridge Healthcare Group took part in the Mash Direct Belfast City Marathon and raised over £12,000 for the Foundation! These funds will go a long way to helping local charities. 
Please see some recent press coverage below: 
On Sunday 25th September, we were delighted to be part of the Eve & Maddie Cup, a charity football match in memory of Jemma & Andrew's girls and Ozzie's little sisters, Eve and Maddie Watson. Jemma is one of our recovery nurses and wanted to donate the money through the Kingsbridge Foundation to a cross community charity Living Hope Belfast Baby Bank raising an amazing £1,500. Thank you to the organisers, players and everyone who came along on the day.
---
Next article