Kingsbridge Foundation Awards £13,000 To Support Mental Wellbeing In The North West
02nd, Nov 2022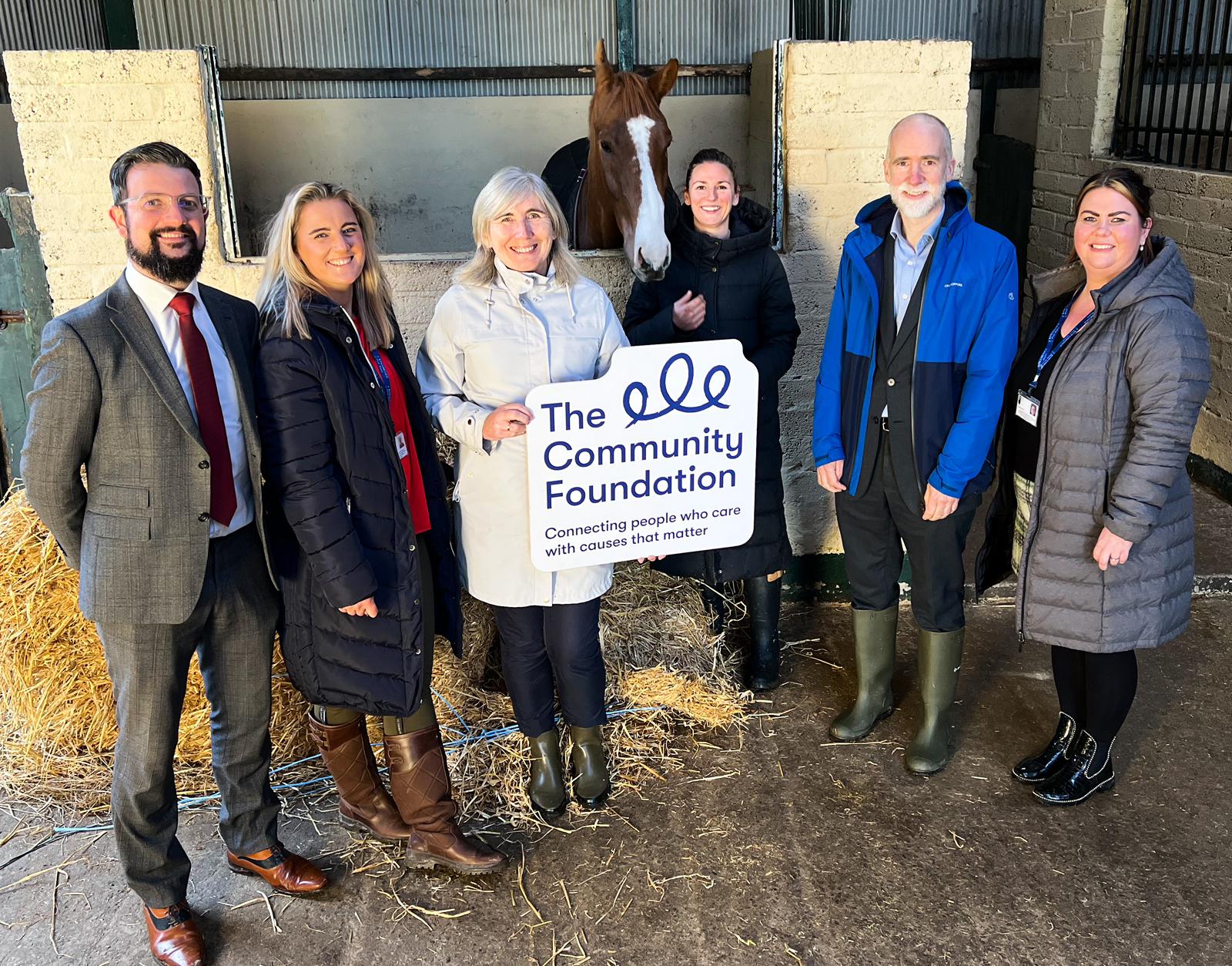 The Community Foundation for Northern Ireland are proud to be working with Kingsbridge Healthcare Group to distribute funding through The Kingsbridge Foundation. The fund is managed and supported by The Community Foundation, alongside an advisory board of Kingsbridge staff from across their hospitals and clinics in Belfast and Ballykelly.
£29,000 of funding has recently been awarded to five organisations, supporting work in the areas of health and wellbeing with nearly half of that to groups in the North West.
Limavady Initiative for Prevention of Suicide (LIPS) who support families and individuals affected by suicide received £10,000 and Equine Enrichment CIC received £3,000 which will enhance their programmes that improve mental, physical and social well-being through the interaction of horses.
This week the Kingsbridge advisory board of staff visited Equine Enrichment CIC based in county Derry, hearing firsthand from staff and service users just how important the work conducted and the services provided by these charities are.
General Manager at Kingsbridge Private Hospital North West, Anthony McKenna who was amongst the team from Kingsbridge Foundation Advisory Board said;
"This new fund has been established in order to make a positive impact on health and wellbeing in our communities. We have been truly inspired through visiting some of the groups and charities we have funded who are out on the ground delivering much needed mental health support.
"We are delighted to be in partnership with the Community Foundation NI who work with us each year to guide and advise the Kingsbridge Foundation Advisory Panel."
Marcus Cooper, Fund Development Manager, Community Foundation NI commented,
"Meeting with the organisations is a fantastic way for the Kingsbridge team to see just how important their funding is. The cost-of-living crisis is hurting household finances, which will only increase the need for mental health support, particularly as these difficulties intensify over the winter. We are proud to be working with over 70 funds set up by individuals, families and companies to help them make as big an impact as possible in the communities they care about, right across Northern Ireland."
The other charities that received funds to support families and individuals affected by suicide were Mindskills, TAMHI and Streetbeat.
---
Next article