Kingsbridge Chef Sky Dives In Aid Of Leukaemia & Lymphoma NI
30th, Jun 2022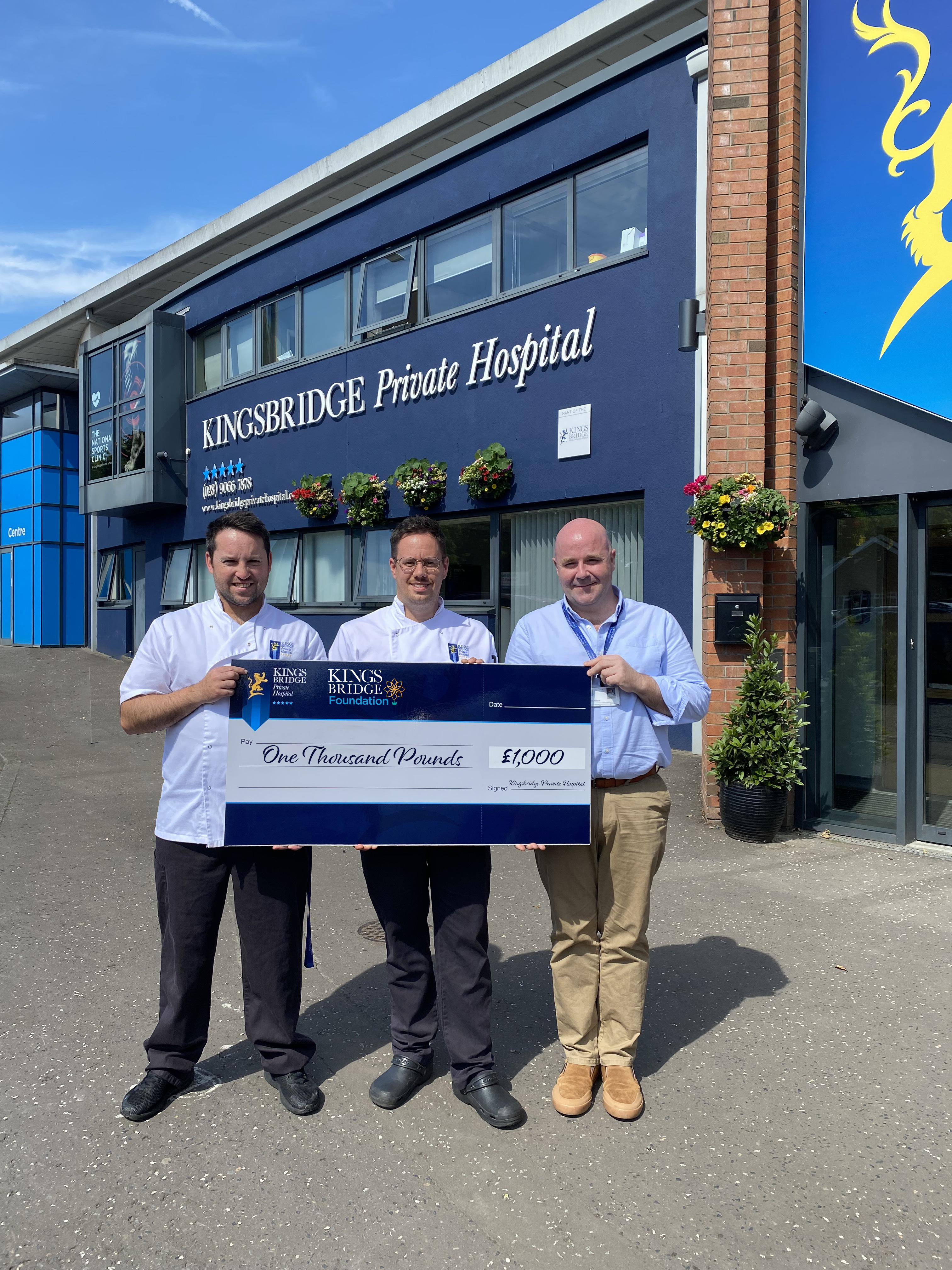 The Kingsbridge Foundation kindly donated £1,000 to Chef Fabian Menkenhagen who recently took part in a Sky Dive in May 2022 in aid of Leukaemia & Lymphoma NI, a charity very close to Fabian's heart and the only charity in Northern Ireland dedicated to blood cancer research.
Fabian recently joined Kingsbridge Belfast as one of our Chef's. He studied at catering college in Hamburg, where he was born and his first job was in a Michelin Star restaurant in Germany.
5 years ago Fabian found a sizeable lump on his groin and was told it was most likely a hernia. After some research and because it didn't go away, in fact got a little larger, he decided to go back to the hospital where they did biopsies and found out it was cancerous.
After 5 months of chemo, Fabian made a good recovery and thankfully now is now back to full health and was delighted to welcome his daughter into the world in January of this year, something he wasn't sure would be possible after all his treatment.
Leukaemia & Lymphoma NI mission is to improve survival rates and quality of life for all blood cancer patients by supporting clinicians, scientists and students researching these diseases.
Alongside a Kingsbridge bake off and raffle held by the catering team raising £450, Fabian has raised an amazing £6100.  
Pictured: Head Chef Sammy Gurr, Chef Fabian Menkenhagen and Catering Manager Jim Farren.
For further information on our Kingsbridge Foundation, please click here.
---
Next article