Founder of ZGBTST Yasmin Geddis Wins Charity Champion Category at Sunday Life Spirit of NI Awards 2023
13th, Jul 2023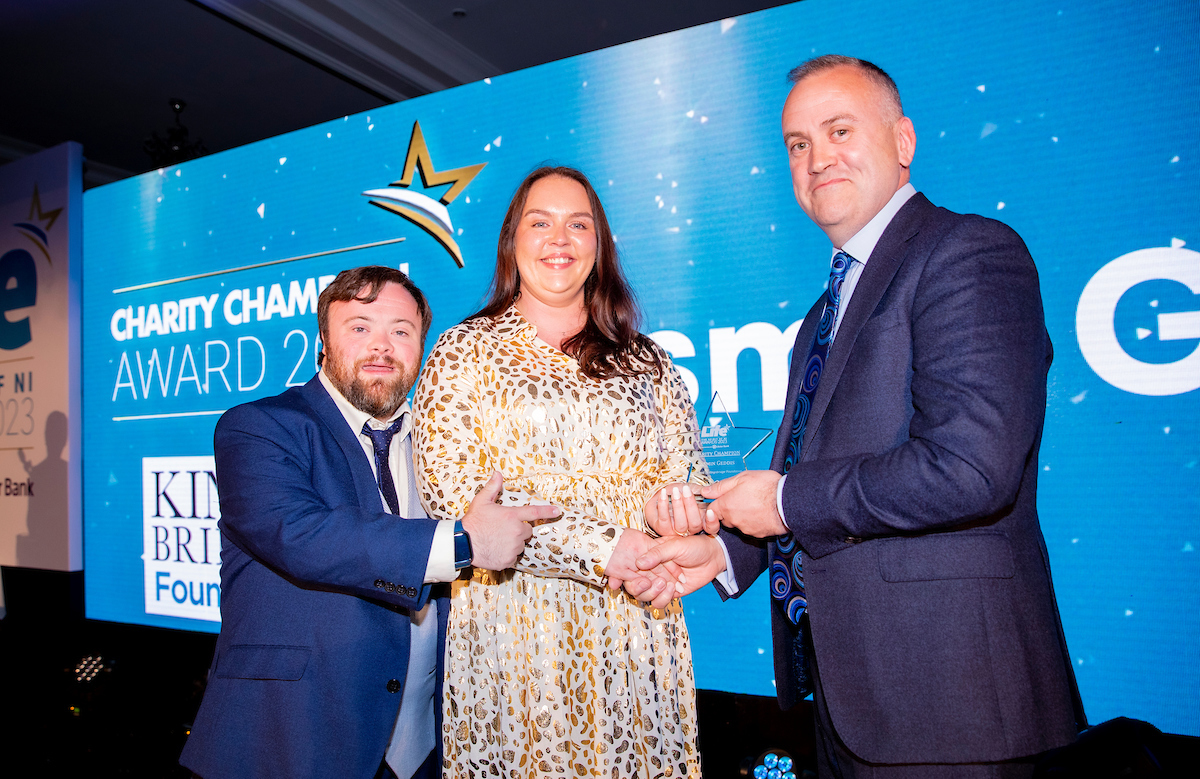 The Kingsbridge Foundation was delighted to sponsor an award at the Sunday Life Spirit of NI Awards again this year and proudly presented Yasmin Geddis, Founder COO of ZGBTST as the winner of 'Charity Champion' 2023.
ZGBTST stands for The Zachary Geddis Break The Silence Trust which is a Mental Health Charity that aims to bring more awareness to the community of Northern Ireland surrounding the topic of Mental Health and decrease the stigma around Suicide. 
"We aim to be the voice of those suffering in silence and to help those who believe they can no longer be helped."
Established in October 2017 by Yasmin Geddis, sister of Zachary Geddis, the ZGBTST is dedicated to being the on-going voice of Zachary Geddis, who suffered with mental health issues from the age of 16. 
"We are a voluntary ran organisation, developed by the Geddis Family (Terry, Louise & Yasmin) to assist those in need across Northern Ireland and further afield. Since establishment in 2017, we have become one of NI's most respected and well-known grassroot charities."
Dr Martin Shields, Medical Director of Kingsbridge Healthcare Group and chair of the Kingsbridge Foundation Advisory Board said:
"The Kingsbridge Foundation fund is all about raising money for the local community through fundraising and initiatives that support charitable organisations and campaigns in Northern Ireland working in the areas of health and wellbeing, including mental health, disability, and physical health.
There are so many people locally who go over and beyond the call of duty to demonstrate an act of kindness and give their own time freely to volunteer and fund-raise for causes that are often close to their heart.
We were proud to present Yasmin Geddis and to all the team with Charity Champion of the year for the amazing work that they do and will continue to do to help raise awareness for Mental Health."
Yasmin Geddis is pictured with Oscar Winning Actor James Martin and Dr Martin Shields, Medical Director of Kingsbridge Healthcare Group and Kingsbridge Foundation Chairman.
---
Next article