B Positive #AdamsArmy
27th, Jul 2023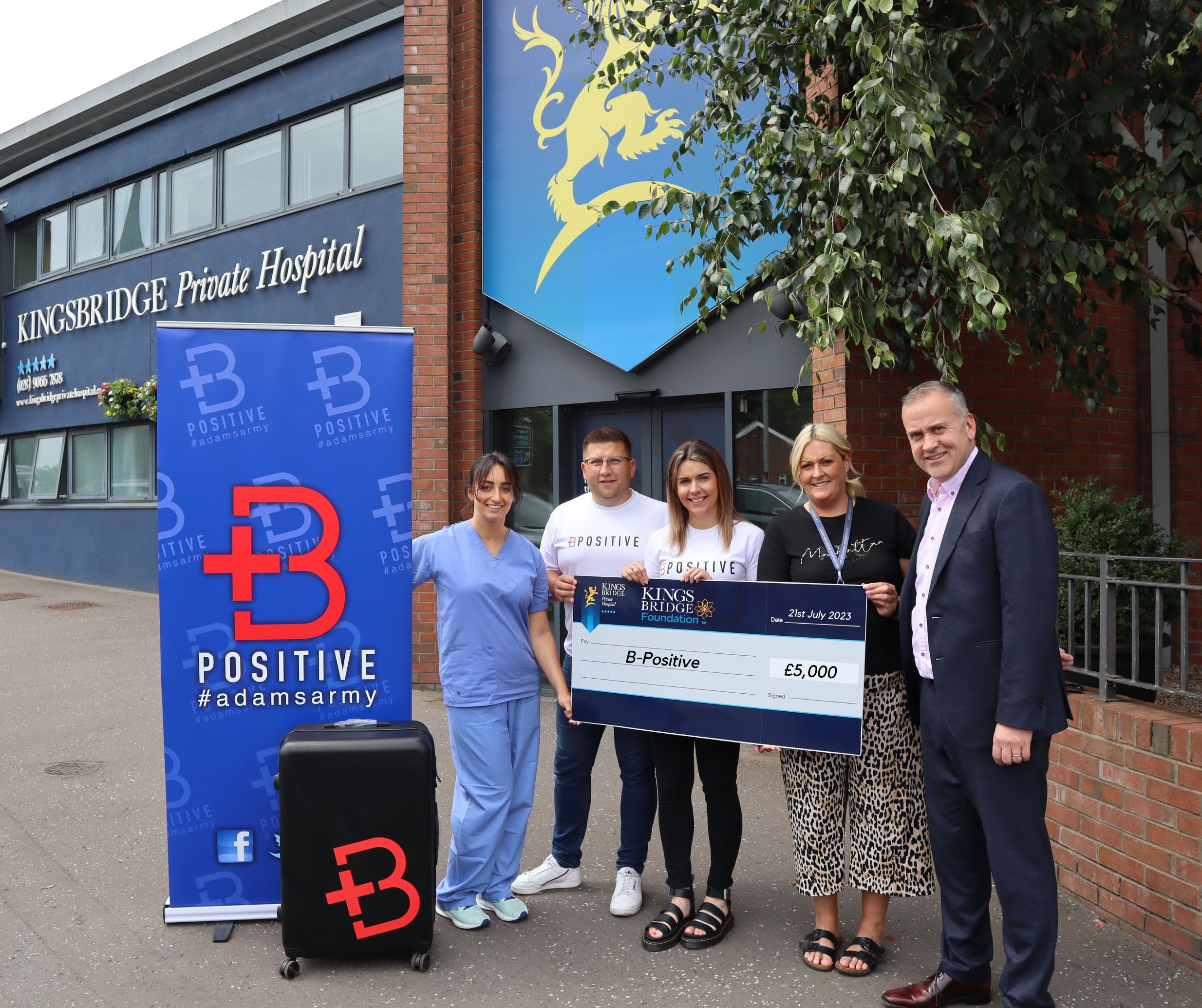 The Kingsbridge Foundation is delighted to sponsor and support B Positive, a local charity set up by 9 year old Adam Watson and his parents whilst he was undergoing treatment for acute myeloid leukaemia.
CEO Mark Regan met Adam on the Rory's Miles2Mayo walk in 2021 in aid of the Cancer Fund for Children and members of the Kingsbridge Foundation met his parents at the same fundraiser in 2023. Adam Watson sadly died in August 2022. His parents continue to raise money in his honor to support other local children with similar conditions and their families.
The Kingsbridge Foundation is sponsoring £5,000 towards Adam's Challenge, a sponsored walk organised by B Positive on Saturday 5th August which involves a continuous route around Craigavon lakes covering a 24 hour period. Members of our Kingsbridge Foundation and staff will be joining Sarah, David, friends, family and many other raising money to show their support. We wish everyone a very enjoyable and memorable day. #AdamsArmy  
Hear from Adam's parents, Sarah and David Watson below: 
If you would like to show your support and make a donation towards B Positive, please click here.
Pictured above: Sarah and David Watson pictured with Martin Shields, Medical Director of KHG and Chairman of the Kingsbridge Foundation, Claire Niblock, GP Co-ordinator and Jemma Watson, Recovery Nurse from Kingsbridge Private Hospital Belfast
---
Next article