Rory Best Officially Opens New Diagnostics Centre
08th, Sep 2022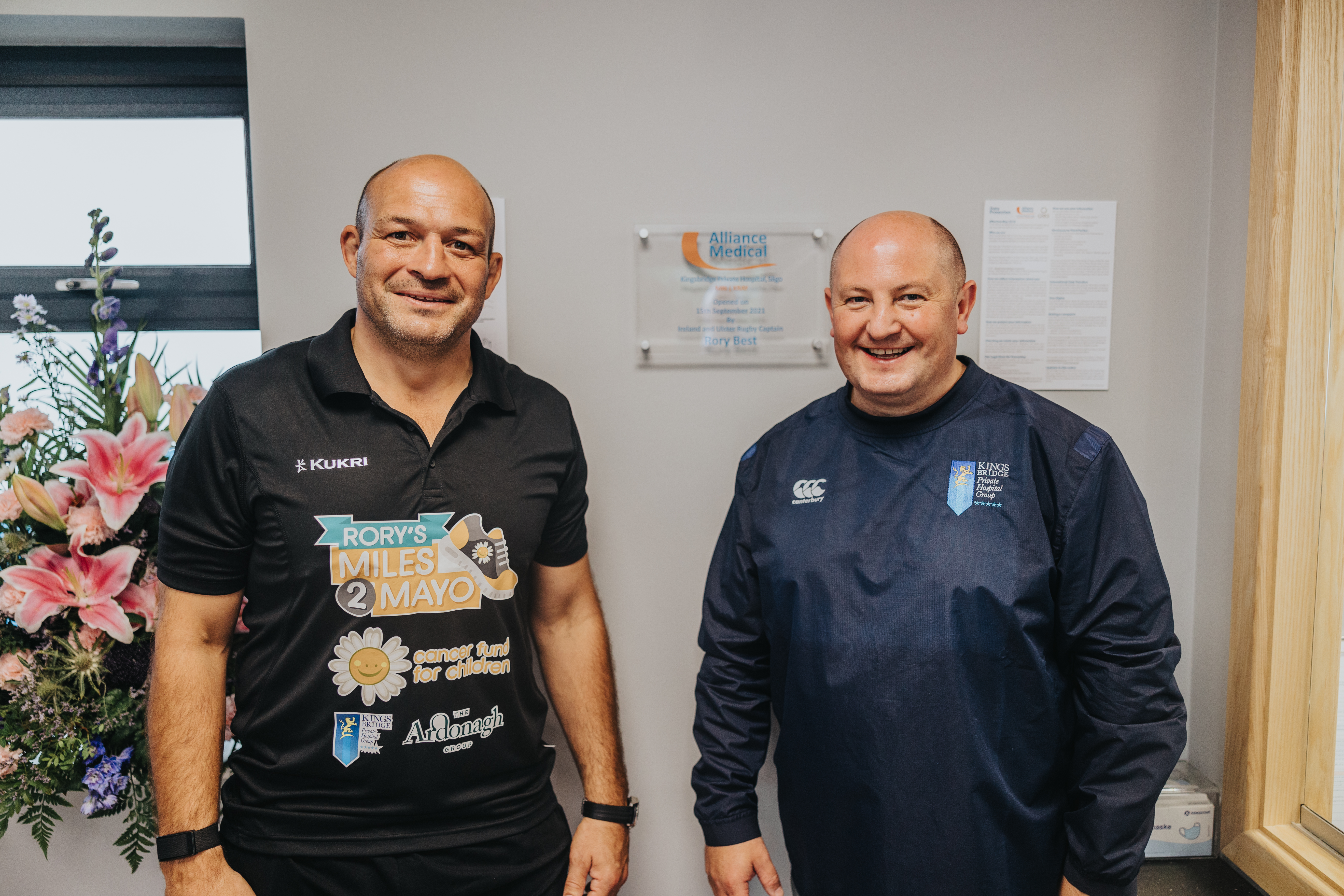 On Monday 13th September, Rory Best officially opened our new Diagnostics Centre which features a state of the art 1.5T MRI Scanner and will enhance patient comfort and experience at the Kingsbridge Private Hospital Sligo.
We are pleased to be able to offer one of the most advanced clinical MRI scan facilities in Ireland with the ability to scan all areas including Neurology, MSK, Abdominal and Cardiac through our new partnership with Alliance Medical's network of 32 Diagnostic Imaging Centres Nationwide, where patient centred services are driven by quality and patient care.
Our new MRI Scanner will provide superior scanning services, fast appointments and which is accessible to everyone throughout Sligo and neighbouring counties in the North West of Ireland.
Prof Martin Graves University of Cambridge UK - 'For patients who find it difficult to tolerate MRI, this scanner reduces scan times, allowing us to scan patients from whom we previously wouldn't be able to get any useful data.' 
MRI emits no radiation and has no known detrimental effects on the patient. It is a quick, safe painless procedure.
You can find out more about our MRI Scanning Facility by clicking here.
We were delighted to have Rory Best, Former Union Rugby Player officially open our Diagnostics Centre amidst his visit to our hospital as he took a short break from his 180 mile trek in aid of Cancer Fund for Children. Rory Best is pictured above with CEO of Kingsbridge Private Hospital Group Mark Regan who joined Rory on a leg of his walk as he approached Kingsbridge Sligo. 
Rory Best was greeted with a 127 milestone cake and ice cream and our staff enjoyed seeing a well-known face.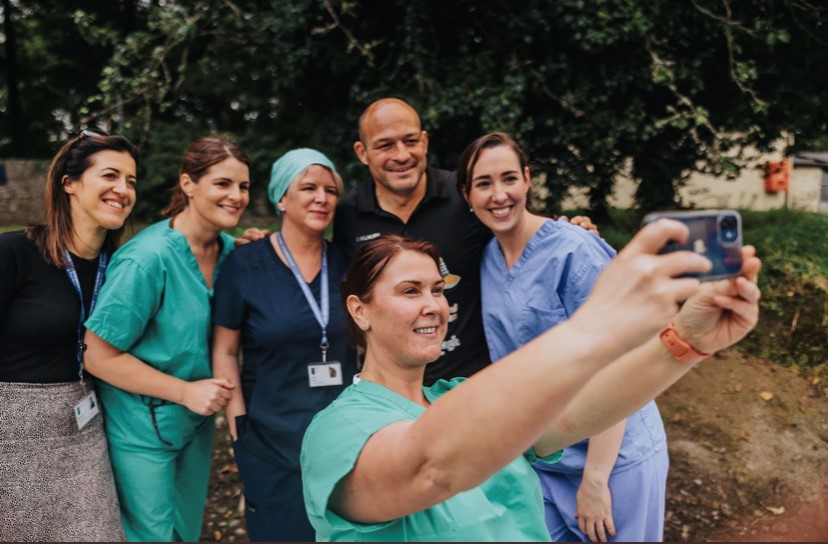 Pictured: Kingsbridge Sligo staff enjoying a selfie with Rory Best
---