Pancake Day 2023
21st, Feb 2023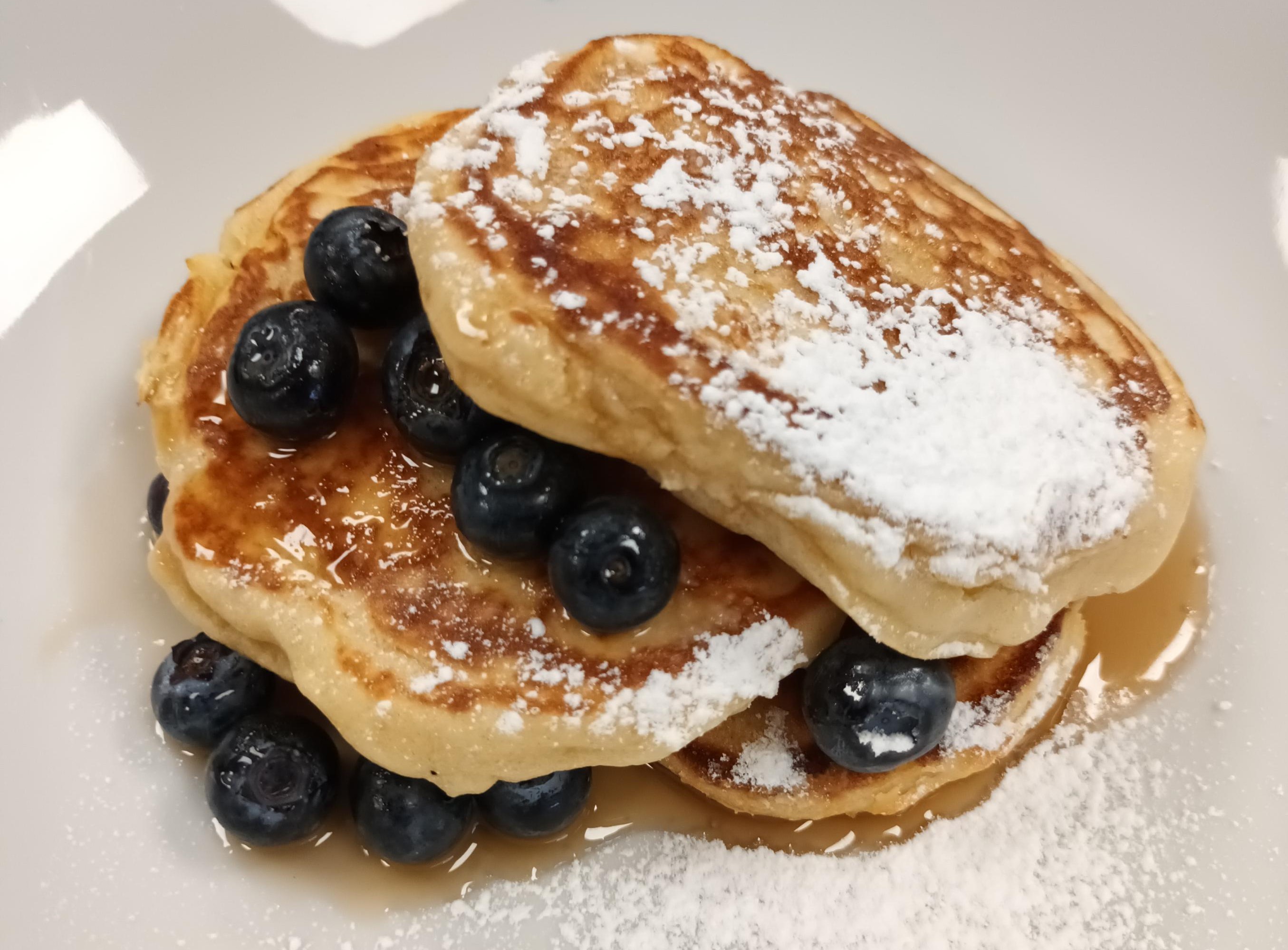 This Pancake Day, our Kingsbridge Kitchen has put together an easy and delicious recipe for you to try out at home!
Ingredients
280g self-raising flour
10g baking powder
5g salt
40g caster sugar
270ml buttermilk
2 large eggs, lightly beaten
50g melted butter
Method
Sift the flour, baking powder, salt and caster sugar into a large bowl
In a separate bowl, lightly whisk together the milk and eggs, then whisk in the melted butter.
Add the wet ingredients to the dry ingredients and lightly whisk to combine.
Cover and let the mixture rest in the fridge for 1 hour or overnight.
Heat a non-stick frying pan over a medium heat and add a know of butter to the pan. Then add one ladle full of the thick mixture into the pan.
Cook on one side until the pancake begins to bubble, then flip and cook on the other side until golden brown.
Keep the pancakes warm in a low oven until you have cooked all of the remaining batter.
Serve with maple syrup, blueberries and sprinkle with icing sugar.
We look forward to seeing your finished masterpieces!
---