Kingsbridge Becomes UFU Member
20th, Nov 2023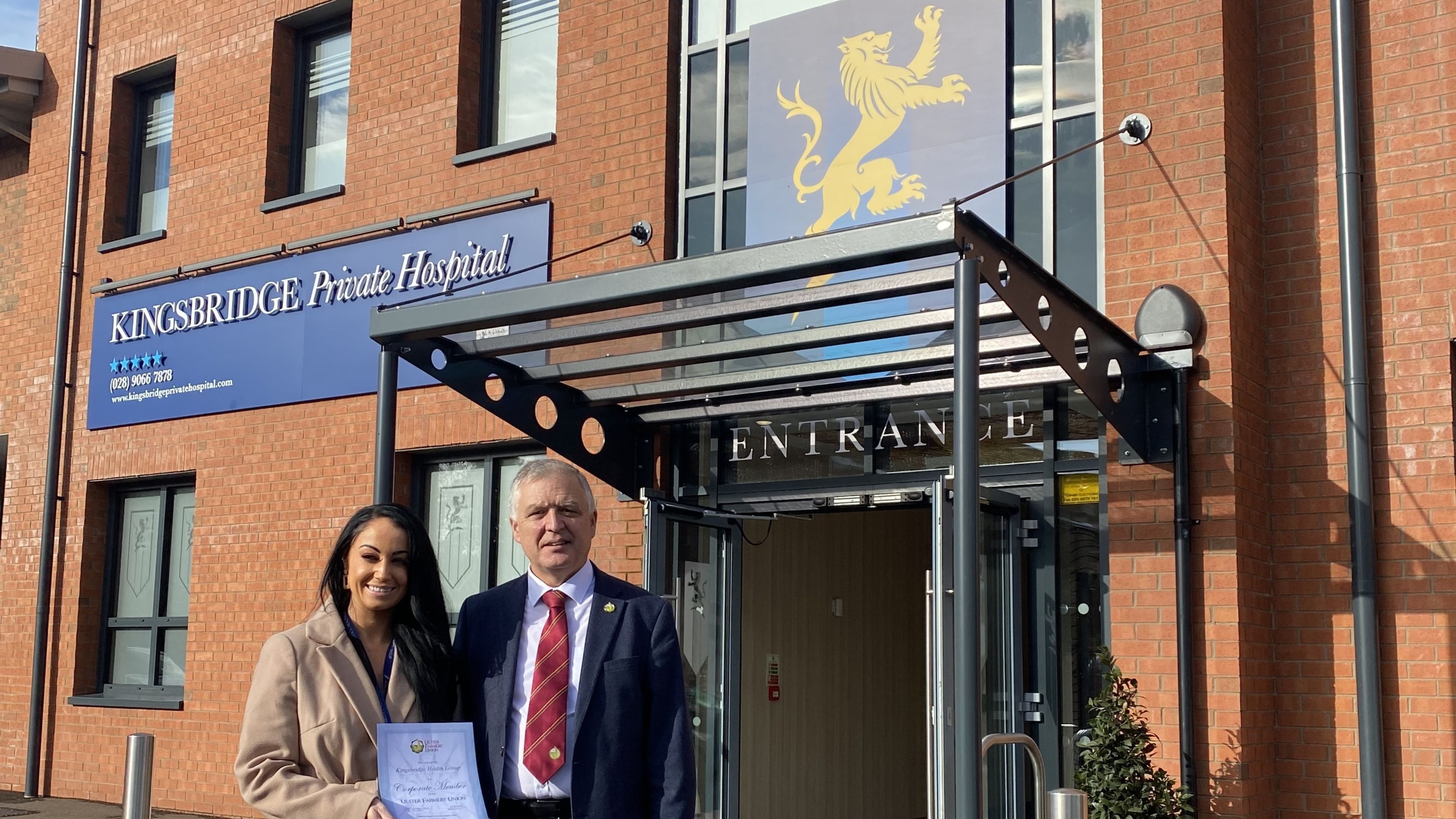 The Ulster Farmers' Union (UFU) is pleased that Kingsbridge Private Hospital Group has become a corporate member - Northern Ireland's largest private hospital group with locations in Belfast and Ballykelly.
Commenting on the corporate membership, UFU Deputy President William Irvine said,"We are delighted to have Kingsbridge on board as our newest corporate member. The group offer quality care in a range of areas including MRIs and surgery. It's vital that farmers take care of themselves, and we are glad that we now have a relationship with Kingsbridge that will make it easier for our members should they need to avail of private healthcare services."
Fiona Dowds, Head of Sales & Group Business Development at Kingsbridge Healthcare Group said, "We are looking forward to engaging with UFU and their members through this corporate membership. Farmers are extremely hardworking individuals, and their health is of the upmost importance to their family and farm business. We are delighted to be able to support them and offer quality care through this new partnership should they need it."
Visit kingsbridgepriivatehospital.com for further information. 
Source: Ulster Farmers Union
---