NI Planned Healthcare Scheme phoneline 048 9068 8858
How Do I Apply For Cross Border Treatment?
It's easy to apply for treatment under the NI Planned Healthcare Scheme.
To use health services in Northern Ireland and be refunded under the NI Planned Healthcare Scheme you must:
Be referred to the health service abroad
Get prior authorisation if it is required for your treatment
Apply for a refund of your costs
For further details, phone 048 9068 8858 to speak to our One2One Cross Border Patient Advisor.
Our healthcare team will guide you through the simple steps involved to start the process to get you treated quickly and conveniently at our Belfast hospital.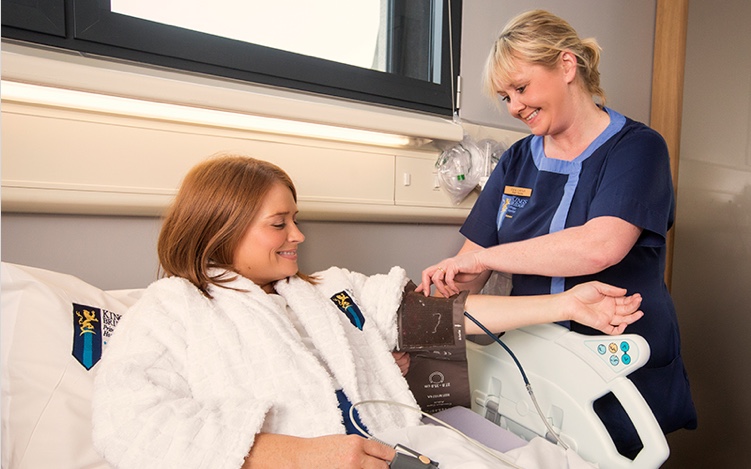 Outpatient and Day Care Applicants
Our healthcare team will guide you through the simple steps to apply for treatment
There is no application process for outpatient or day case care. Once you have a referral from a GP or treating consultant in Ireland you may proceed with your outpatient appointment. A referral from a GP or a consultant abroad is also acceptable.
Following the appointment you then submit the necessary receipts to the HSE for reimbursement. Information regarding reimbursement rates prior to your appointment are available by contacting the NI Planned Healthcare Scheme office (formerly the Cross Border Directive office).
Inpatient Applicants
If the treatment involves an overnight stay in hospital then it will need to be authorised in advance by the HSE.
Prior authorisation can be obtained following the submission of completed application form, accompanied by the appropriate clinician referring letter, in sufficient time to allow the HSE to assess and make a decision.
The HSE application form for prior authorisation should be completed by you, the patient, and by the medical professional who is referring you for treatment abroad.
How Long Does The Decision Process Take?
A decision typically takes between 15 and 20 working days following the receipt of a completed application form.
If you are a patientr and wish to enquire about Cross Border Healthcare please complete the enquiry form below and a member of our team will get back to you..
Should you wish to refer a patient to the Kingsbridge Private Hospital for services provided under the NI Planned Healthcare Scheme Directive please complete our Cross Border Patient Referral Form.